I'm late getting our Tuesday post up – here is my excuse and I'm sticking to it!
The summer has been long, hot and dry. As a result, I spent a good lot of time indoors doing various things (including writing a lot of posts!). Now that the weather has moderated, I poked my nose out the door and saw a desecrated lawn and torn up sidewalk and decided to do something about both.
I've spent the past 5 days, full time on two projects: raking, seeding and watering the lawn and chipping up the torn up concrete between the bricks on our sidewalk – and so that I could then re-lay it.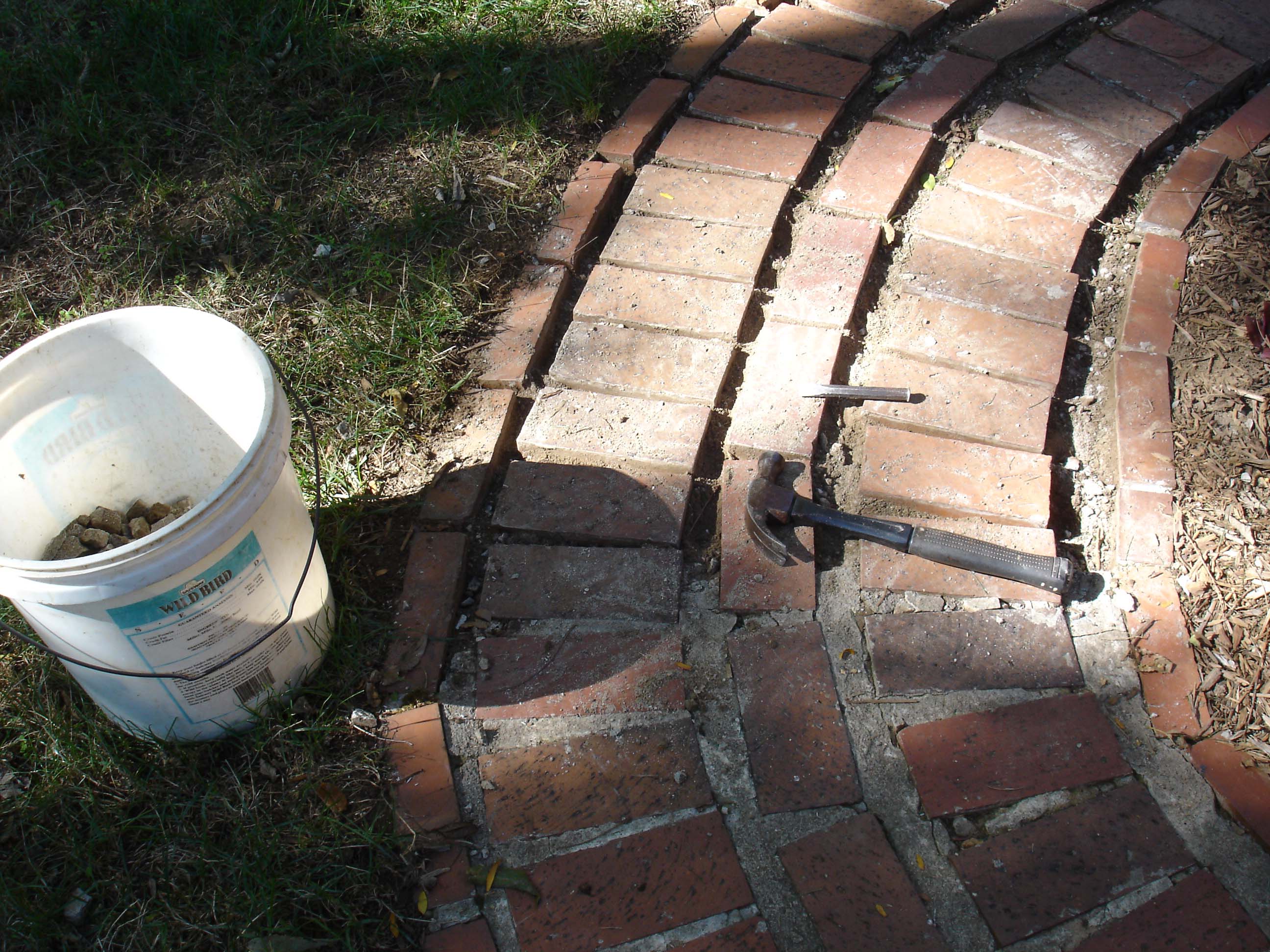 See the hammer and chisel in the picture! Those were my tools of necessity in this hands and knees job. Wow am I sore. Wow does it feel good to be typing instead of hammering on that chisel.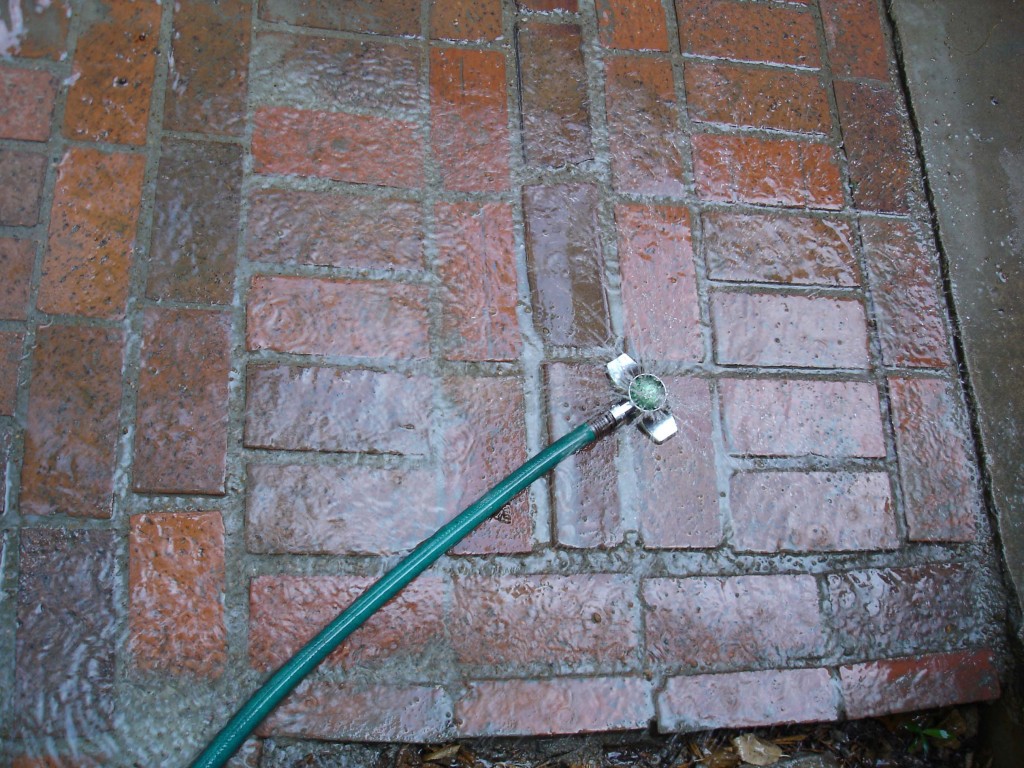 Now I'm at the watering phase. I spread the cement/sand mix dry on the bricks and brush it to fill all the nooks and crannies. Then I moisten it by watering, for several days, to make sure the cement sets as firmly as possible. I still need to scrape off the excess, but for now, I'm back to the online world.
Doesn't it look great!!?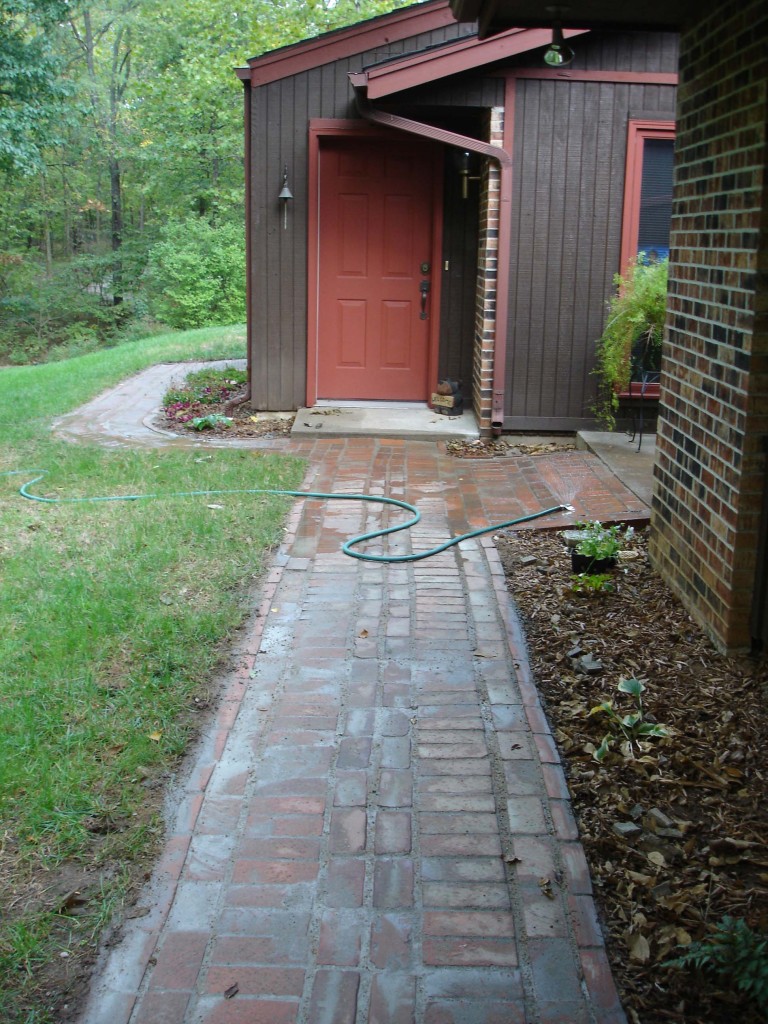 As thanks for your patience, here are a few giveaways going on today around the web.
Giveaways
Buck Inspire is giving away the book: The Psychology of Wealth by Dr. Charles Richards. Enter by midnight tomorrow!
Couple Money is giving away a Nexus 7 Tablet. Enter until September 30.
My Personal Finance Journey is giving away $79.07. Enter by September 30.
Mentions:
ERevenue linked to our post about the Financial Bloggers Conference
Carnival Mentions:
Young Cheap Living hosted the Carnival of Retirement and included a link to Get Involved in Your Grandchilds Personal Finance Education.
Earth and Money hosted the Yakezie Carnival and included a link to How to Become a Millionaire – What I Would Do Differently
The College Investor hosted the Carnival of Money Pros and linked to My Classroom Economy – a Financial Literacy Program from Vanguard. 
The Wealth Artisan carnival included a link to it as well.