I guess we are naming winter storms now.  According to Weather.com our current storm is named after the The Broadway Express subway line in New York City.  I prefer to think that the name reflects the alien on the original Star Trek TV series that occasionally popped in and created havoc!
Please take a moment to vote in my new poll on the right side of this page.  You can vote for up to 3 choices.  I would greatly appreciate your opinion on this!
We are hosting the Carnival of Money Pros this week, so without further ado, check out these good reads.
Michael Kitces @ Nerd's Eye View writes Is Variable Annuity Tax Deferral Worth Paying For Again? – As tax rates rise, the value of tax deferral increases. At the same time, a new generation of ultra-low-cost variable annuities is emerging. Which together raises the question – is it time to seriously consider variable annuities once again as a pure tax-deferred investment vehicle?
Lance @ Money Life and More writes Why We Decided Against Buying a Beach Front Condo – My fiancee (sounds weird… still getting used to it) and I have been looking into buying a beautiful beach front condo for the last few weeks. As you can tell from the title, we've come to a decision and have decided not to buy a beach front condo.
Robert @ The College Investor writes Life After Debt – What Does Life After Debt Look Like?
Robert @ Entrepreneurship Life writes Form W9 and 1099 For Indepedent Contractors – Whether you hired someone to work on your website or provide an outsourced service to a customer, it is important to track and report outsourced costs appropriately.
Robert @ Kids Ain't Cheap writes Dismissing The Notion That Kids Are Overly Expensive – These are a few of the areas that, in my opinion, continue to get over estimated and parents can make up substantial savings.
Jeff Rose @ Good Financial Cents writes How A Cushy Job Can Be Your Ticket To Financial Freedom – Are you bored with your job? Are you tired of what you do on a day to day basis? If your current job pays decently well and you are so good at your job that you have a decent amount of free time to relax, why not put that free time towards your own financial independence?
Marvin @ Brick By Brick Investing writes Selling Option – How To Sell Covered Calls – Details of a low risk and conservative option strategy that is used to produce additional income for your portfolio.
Jen @ Master the Art of Saving writes You're So Vain—You Probably Think This Post Is About You – Is it being vain to spend so much money on making yourself look or feel better? Where should the line be drawn? What if these little (or large) changes make somebody feel more confident, is that a bad thing?
Jen @ PF Carny writes Steps to Determine If You Are Ready to Open Your Own Business – If you are working for "the man" at a 9 to 5 job, you may dream of nothing more than venturing out on your own and being your own boss. This is the true American dream, and in this age of the Internet, it has become a reality for many people.
CAPI @ Creating a Passive Income writes Become a Guinea Pig in the Name of Passive Income – Unlike lab rats, which are unscrupulously enlisted, human participation is coerced through financial incentive. Find out if it is worth it.
Amanda L Grossman @ Frugal Confessions writes I Could have Used these Free Online Dating Sites in My Early Twenties – Whether you are in a small town, a large city, or somewhere in between, meeting people is hard to do.
Tushar @ Earn More and Save writes Is the Color of Your Signage Sending the Wrong Signal? – The post Is the Color of Your Signage Sending the Wrong Signal? appeared first on Earn More And Save.O
Luke @ Learn Bonds writes The All Weather Portfolio – How Ray Dalio's Strategy Works – The all-weather portfolio is an investment philosophy developed by Ray Dalio and the name of fund offered by his hedge fund Bridgewater. Here's how it works.
Kyle @ The Penny Hoarder writes Can You Base a Business Idea on Your Hobby? – Everyone has at least one hobby they do when they're feeling bored or want to take their mind off other things such as work. However, did you know that you could be able to turn almost any hobby or special skill you have into a job or perhaps a business? This infographic will show you.
Corey @ 20s Finances writes Investing Money: How Much is Enough? – Experts often advise to invest 10-20% of your income. Find out how much you should invest and how it affects your future.
Jon the Saver @ Free Money Wisdom writes Insanely High Rates? How to Switch to a Better Credit Card – Don;t be tricked into paying insanely high credit card interest rates. There are ways around this mess. Let's find out what they are!
Corey @ Steadfast Finances writes 3 Step Easy Debt Reduction Diet – Find out simple ways to reduce your debt. Start with stop looking for an easy way out.
PPlan @ Provident Plan writes Pros and Cons of Self Employment – Find out if self employment is right for you. There are positives and negatives to each.
Mary Rhodes @ Fine Tune Finances writes 4 dumb reasons why people take a loan out – Loans if you're responsible can be really beneficial to your finances, however there are times when getting a loan is probably not the smartest thing you can do.
Maria @ The Money Principle writes Dealing with debt: frugality is not the answer – When coping with financial trouble many people resort to frugality; here I argue that increasing one's income and not simply frugality is the answer.
Thomas @ Finance Inspired writes Business Loans Explained…. – With the global economic crisis causing high unemployment around the world, have you ever thought about starting your own business? If so, you may need some capital, this article can help.
John @ WILD about Finance writes Are Big Companies TOO Big to care? – Small shops and independents are going out of business at an alarming rate, so with a future of 'big businesses' looking like the future, we ask do they really care?
Simon @ Your Wealth Planners writes Holidaying on your Credit Card – Is it a good idea or not? Lets weigh up the pro's and con's.
Eddie @ Finance Fox writes Alternative Ways to Save on Auto Insurance – Car insurance is a necessary expense for most Canadians, unless you're living in the downtown core of a major Canadian city. But having a car and paying insurance on it doesn't have to be expensive. By carefully choosing your coverage, shopping around, comparing your options, you can find relatively adequate coverage at a reasonable cost.
Savvy Scot @ The Savvy Scot writes Your Site Get's Hacked – HOW DO YOU FIX IT?! – SavvyScot shares his experience of having his blog compromised and outlines the steps to fix a malicious hack. It's not easy, but here is a guide for reference!
Tushar @ Finance TUBE writes Make Your Own Diet-Meal Program to Save Money – Today I will talk on how to make your own diet-meal program to save money. Now that is February how are your resolutions going? I know many people still wanna lose weight and save money. But sometimes it's impossible to do both at the same time.
krantcents @ KrantCents writes Rental Property Investing Tips – I love rental property! Where else can you leverage your investment for thirty (30) years at a low interest rate and have someone else pay for it? Real estate and rental property are not risk-free; however it is one way to accumulate wealth! It starts with savings and how you invest your money.
Suba @ Broke Professionals writes My Cup of Tea and the Big Picture – I am a micromanager and a workaholic – but rather than increasing my efficiency at work, these attributes are keeping me from seeing the big picture.
Jennifer Lynn @ Broke-Ass Mommy writes How spendy was your weekend? – Compare how spendy your weekend was versus mine!
Crystal @ Budgeting in the Fun Stuff writes Life's Priorities – Take a New Look Regularly – I've been writing here for almost 3 years and have found a common thread in my money posts – I seem to change my financial priorities every few months, lol.
Tony @ We Only Do This Once writes How to Stay One Paycheck Ahead of the Game – Stop living paycheck to paycheck. Use this approach to break this habit.
Evan @ My Journey to Millions writes Life Insurance May Be Taxable – The life insurance industry and to a larger extent new agents therein are quick to proclaim that life insurance death benefits are always 100% tax free… this is just plain wrong. There are very real, and not completely uncommon, situations where a life insurance death benefit can be taxable.
Ray @ Squirrelers writes 3 Reasons to Hire a Pro to Do Your Taxes – DIY is a good way to go sometimes, but we have to take into consideration our time as well. Do you spend your time on your own taxes, or do you hire a CPA?
TTMK @ Tie the Money Knot writes A Very Good Reason to Save Money – Contrary to what many people think they will be able to, working through old age won't be possible for a lot of people. This opens up the discussion of why it's really important to save for the long haul.
DPF @ Digital Personal Finance writes 3 Types of Income – Income can be more than just salary. It's important to understand the different types of income, as we discuss in this post
John @ Married (with Debt) writes Married… and Almost Out of Debt – When my husband and I tied the knot, we were $55k in debt. By the end of our newlywed phase, it was nearly $200k. Here's how we got out of debt… almost.
Kanwal @ Simply Investing writes Don't Have Any Money To Start Investing? – I sometimes hear from folks that they would like to start investing but don't have any money right now. It's true that it takes money to make money, however you might be able to invest in dividend stocks without requiring any new money.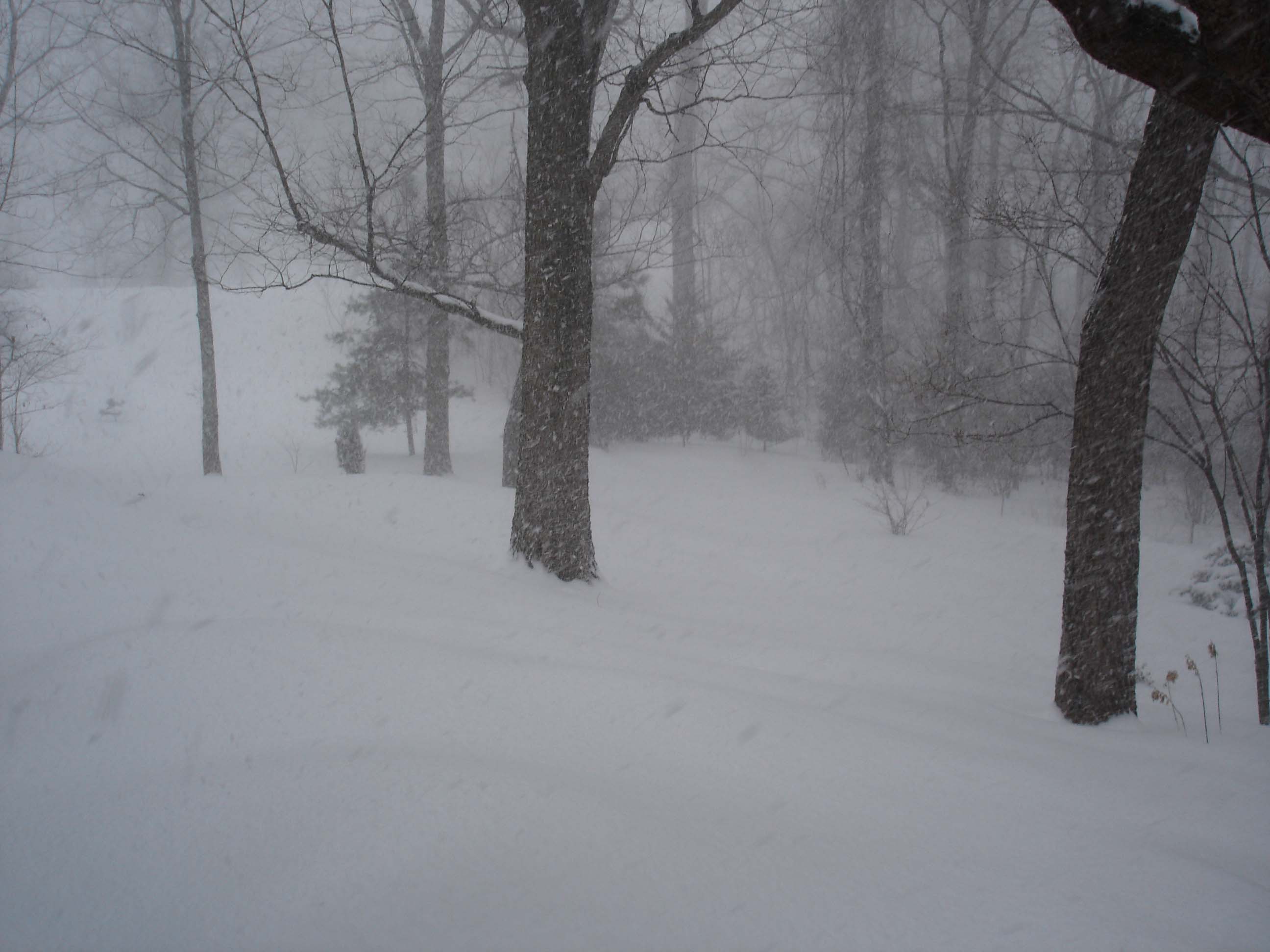 Debt Guru @ Debt Free Blog writes Why I Want to Help Others Live Debt Free – People live with debt like it's no big deal. I write so that others can know how and why to live debt free.
Bryan @ Gajizmo writes House Poor – How Much Home Can I Afford? – Don't be "house poor" – it's a common mistake and one of the simplest things people do to avoid destroying their personal finances. A mortgage is probably an American family's largest monthly expense, and it likely won't be paid off anytime soon, so purchasing a home you can afford and still have money left over to invest is essential to your ability to build wealth and a retirement nest egg.
Mike @ Personal Finance Journey writes Creativity Can Make You Debt-Free – Easy unique and out of the box ways to get rid of debt. We give easy workable tips on how to pay off debt creatively.
Hank @ Money Q&A writes Are You Saving Enough For Retirement In Your 401k? Probably Not!! – There are a few rules of thumb that you can look at to find out how much money you need to save in your 401k for retirement, but we are simply not saving enough for retirement.
Ashley @ Money Talks Coaching writes How Much Do You REALLY Pay in Taxes? – I worked on a special project last month. As we went through the month, tracking our spending, doing our budget, I added in a special category for taxes
A Blinkin @ Funancials writes Barack Obama Is a Genius – We Should Raise The Minimum Wage – In the State of Union Address on Tuesday, President Barack Obama revealed a master plan that will guide our country over the next 4 years and – hopefully – leave a lasting legacy.
Ted Jenkin @ Your Smart Money Moves writes Should I Rent The House Or Sell It? – One the tough questions that faces many newly married couples is what to do with the real estate properties they own when they get married.
Wayne @ Young Family Finance writes Should You Pay off Your Mortgage Early? – The dream of many homeowners is to let out an exhalation of breath and cheer at the same time they send the last check into the mortgage company well before their 15 or 30 year loan ends.
Tushar @ Start Investing Money writes Penny Stocks Could Cost You a Pretty Penny – Okay so the title is designed to catch your eye. But if you are thinking about investing in penny stocks it is worth realizing you could lose a lot of money in doing so.
MMD @ IRA vs 401k Central writes Taking Full Advantage of Your 401k Employer Match and Getting Free Money! – Not participating enough to get the full 401k employer match is like leaving money on the table. And why would you want to pass up FREE money?
MMD @ My Money Design writes How to Invest a Million Dollars and Why You'll Need to Know How Someday – If you think you know how to invest a million dollars by putting it in stocks and bonds, you could be doing yourself a big disservice. Here's another way..
Edgar @ Degrees and Debt writes Who Doesn't Like Freebies? – Collection of ways to get freebies!
L Bee @ L Bee and the Money Tree writes When Does Personal Finance Stop Being Personal and Start Being Stupid? – Personal finance is personal-How many freaking times have you seen that cliché of a line in PF blogs?
Michelle @ The Shop My Closet Project writes My Student Loans are like Godzilla-trying to ruin my life! – I have some student loans. Enough that up until a few years ago I would lose sleep over it because I couldn't wrap my head around two things: how could I have been so oblivious and stupid!? The other was: how am I going to get out of this mess? My loans were like Godzilla
Joshua Thompson @ Becoming Your Own Bank writes How Credit Cards Paid Me to Go On Vacation – Learn how using credit cards the smart way can pay you back and not be a burden.
John @ Fearless Men writes My 5 Strategies for Online Savings – Shopping online has been the craze the past few years. Every retail store better have an online presence if they want to keep up with their competitors. But what do we, the shoppers, need to know so we don't get scammed into spending our heard earned money?
Jessica @ Budget for Health writes Student Loan Payments: How to Get Started – We paid off $30k in 9 months. In this article I share our tips and tricks to set up a budget that will help you pay off your student loans sooner.
Jason @ Work Save Live writes The One Car Family – How We Make it Work – In this day and age, where 3 car garages seem to be the norm, how is it possible that a family of two adults, a toddler, and two dogs make it with just one car?
Steve @ 2013 Taxes writes Do Your Taxes Online This Year – When you do your taxes, do you usually get all of the paperwork and fill it out manually?
Jon Haver @ Pay My Student Loans writes 7 Tips To Make The Most of Private Student Loan Consolidation – Just as the national student loan debt has risen, so has the popularity of student loan consolidation. The concept has several advantages and disadvantages. Possible benefits would be eliminating the need to juggle several different private student loans by reducing it to just one with a single lender. This benefit would apply only if you either don't have federal student loans in addition to private ones, or you've been able to locate a consolidating lender who offers the consolidation o
MR @ Money Reasons writes My Roth IRA Has An Annual Growth Rate of 52.75 % Since Inception! – I was recently in my brokerage account and decided to check my balance, well while I was in my account I decided to check to see how my Roth IRA had performed since inception,and I was surprised when it was over 50%!
Passive Income Earner @ The Passive Income Earner writes Facts and Benefits of The Foreign Exchange Market – The foreign exchange market, being a good example of globalizing trends, works as a form of exchange for Forex trading that refers to the decentralized trading of global currencies across the globe. In Fx trading, transactions require a trader to purchase a specific amount of a particular currency by paying in an amount of another specified currency.
SFB @ Simple Finance Blog writes Say No to Gym Memberships: How to Get a Great Workout for Free – Can't afford gym memberships. Here are a few ideas to get a great workout for free, from building your own equipment to workout tips
BARBARA FRIEDBERG @ Barbara Friedberg Personal Finance writes HOW TO FIND THE BEST LOAN-WHAT TO LOOK FOR IN A LENDER – How to find lender. Cut borrowing costs.
Don @ MoneySmartGuides writes The Truth About Tax Deductions – Now that tax season is upon us, many look for ways to reduce their taxes (hopefully most of you took advantage of some deductions before the end of the year).
Miss T. @ Prairie Eco Thrifter writes How to Get Your Budget to Balance – Here are a few tips on how to get your budget to balance.
Kyle @ My University Money writes More Money for Beer and Textbooks – If you are about to begin your post-secondary journey, are currently trying to navigate those bumpy waters, or know someone that is, More Money for Beer and Textbooks is the cure for massive student debt, credit card bills that grow larger by the month, and the stress that accompanies financial worries.
SBB @ Simple Budget Blog writes Another View of the Simple Retirement Plan – Planning for retirement doesn't take a rocket scientist. It just takes commitment and utilizing the tools that are available to everyone.
Rich @ Growing Money Smart writes Focusing on Learning The Stock Market – This is my declaration of my intent to Learning The Stock Market.
Daniel @ Sweating the Big Stuff writes Roth vs. Traditional IRA: Have The Rules Changed? – While the Roth IRA rules haven't changed, the permanent tax changes should make us think about what we think is common knowledge.
Roger the Amateur Financier @ The Amateur Financier writes 6 Mental Money Mistakes, and How to Avoid Them – A guide to the mistakes that we make with money, and some suggestions on how they can be avoided to maximize our level of money in the future.
Wealth Effect Blogger @ Your Wealth Effect writes 8 Investment Lessons from the Recent Grammy Awards – If you read too many personal finance blogs you start to see investment lessons in random places such as the recent Grammy Awards.
Invest It Wisely @ Invest It Wisely writes How To Avoid Your Own Personal Financial Cliff – How to be prepared for all kinds of eventualities even if the going is good for you at the moment and there is a big wad of cash in your bank account.
CF @ The Outlier Model writes Choosing NOT to participate in my employee stock plan – Sometimes taking advantage of all your employee benefits isn't in your best interest…yet. I chose not to enroll in my employee stock plan until my budget could accommodate it.
Miranda @ Excess Return writes How to Tell When It's Time to Sell That Stock – As investors, we tend to focus quite a bit on when we should buy something. It's important to make sure that you get a good deal on a security, and that you are choosing something that has good potential and possible staying power.
David Leonhardt @ A Ghost Writers Blog writes Before you sign a Ghostwriter contract – You have found a ghostwriter that you want to work with. You are ready to sign a contract. But does the contract cover everything? Here is a quick guide to what you need to know…
Myscha @ Financial Highway writes 21 Cheap Business Ideas – Many people are tempted to try earning a living outside of traditional employment but are daunted by thoughts of franchise fees, employee salaries or overwhelming equipment costs prior to making any income from a venture. Here are twenty-one cheap business ideas for enthusiastic individuals with limited funds.
John S @ Frugal Rules writes Why You Should Say No to Refund Anticipation Loans – Refund Anticipation Loans are marketed as a way to get your tax refund quicker and just in a few days. The main problem is that they're full of fees as well as the desire to spend the money once received.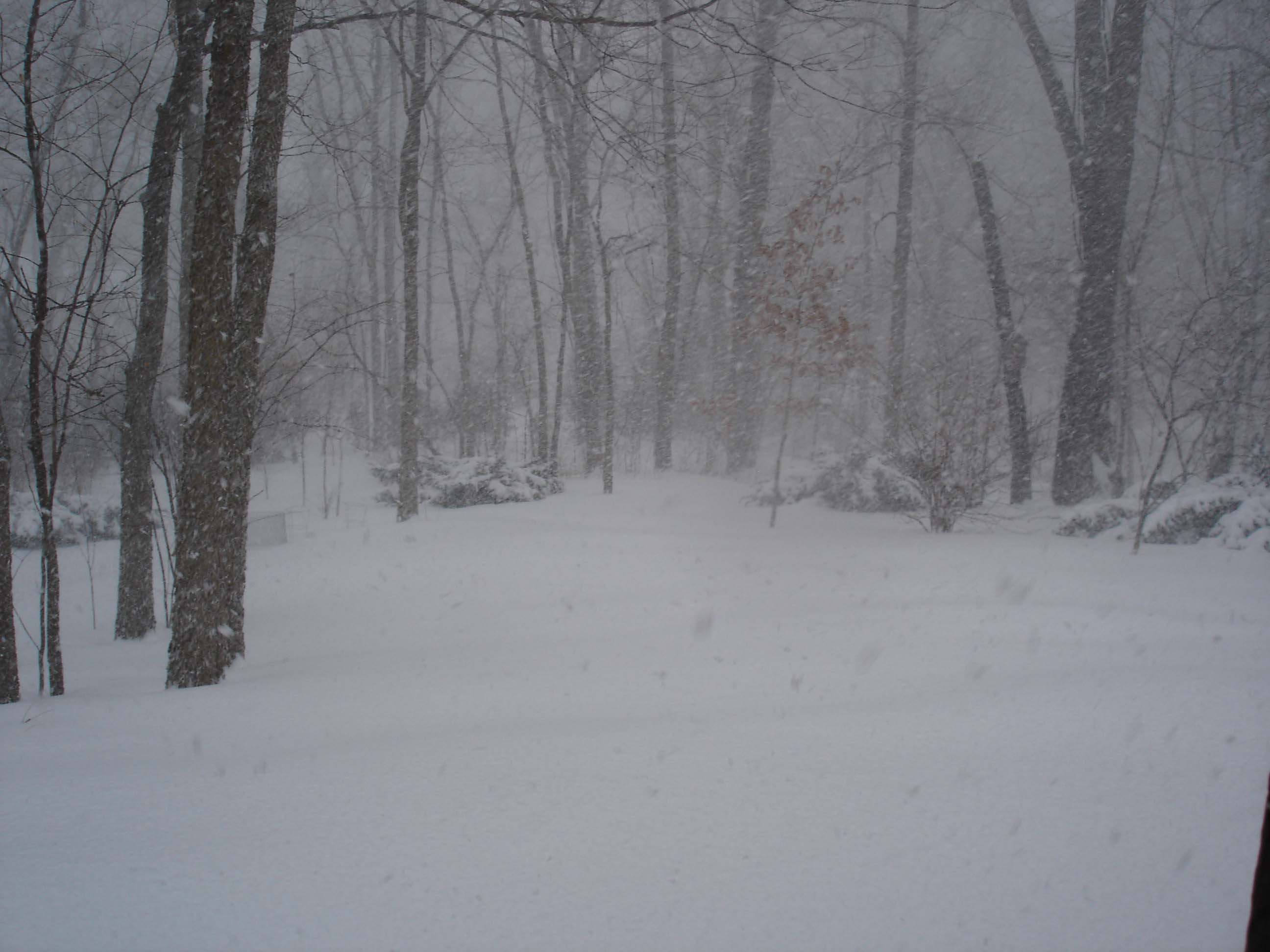 Jules Wilson @ Faithful With a Few writes 10 Ideas For a Home Business – Home Business Ideas can oftentimes lead to scams. Here's how you can use your own skills, knowledge, and experience to earn money from home!
Investor Junkie @ Investor Junkie writes The Safe Withdrawal Rate: Can You Trust It? – The safe withdrawal rate is a reasonable convention for planning purposes. But it's important to remember that it's just a convention, and it is not perfect.
Jules Wilson @ Fat Guy,Skinny Wallet writes Lessons Learned from New Insurance Cards – Were your Health Insurance Cards Stolen? If so, read this post to find out exactly what you need to do and what you have to be careful of!
Jon @ Novel Investor writes The Evolution Of Index Investing – What once was a simple comparison tool, the market index has evolved into the complex index investing strategy we have today.
Sean @ One Smart Dollar writes Understanding The Child Tax Credit – It's tax time so you are going to want to make sure you fully understand the child tax credit to maximize your tax savings.
Joe @ Midlife Finance writes The Basics of Buying Stocks – Investing in stocks is not for the fainthearted. People whose accounts were savaged during the recent downturn can tell you that. It's important, though, to note that investors who pulled their (reduced) stash out of the market missed out on the rally that followed.
Scott Skyles @ Mortgage1a.com writes What Home Sellers Need to Know About Mortgages – It is always a good idea to weigh out various factors, including how financially stable the potential purchaser is, as this will allow the seller to make an informed decision rather than ultimately wasting their time.
Deacon @ Well Kept Wallet writes How to Create a Budget – I had someone ask me recently, "How do I put together a budget?" It dawned on me that budgeting is not a straight forward process. It does take some explaining as well as trial and error to start to get the hang of it.
KK @ Student Debt Survivor writes My Secret For Paying off $30K In Student Loan Debt – When I finished graduate school I owed $30,304.87 in student loan debt. Curious about how I got myself into and out of that mess?
Lynn @ Wallet Blog writes A Recipe for Savings: How to Cut Costs By Baking Your Own Bread – While it would take less time to run to the store, for just one thing,inevitably it ends up in $30 spent from my pocketbook. But doing your own baking can save you on tha – Turns out, it's pretty inexpensive to bake your own bread.
Grayson @ Debt RoundUp writes Want to Save Money? Here Are 13 Ways! – We all think about saving money, but have we thought how easy it really is. Here are 13 things that you can save you money and they are easy to do.
Lazy Man @ Lazy Man and Money writes A Crazy Computer Purchase – There are several reasons why I don't want to buy a computer at this time. There's really never a good time to buy a computer and be future-proofed, but this is a particularly poor time. Maybe for back to school or Black Friday this year, you'll start seeing cheaper prices on several components hit the stores.
Peter @ Bible Money Matters writes Private Label Banking: How Many of Your Favorite Banks Are Actually All the Same Bank, The Bancorp Bank – When you sign up for an account with Simple or Perkstreet – your deposits are being made at The Bancorp Bank. When you mail in a check to be deposited for your Perkstreet account, it's going to the Bancorp Bank. Make a smartphone deposit with Simple, your money goes to The Bancorp Bank. If your bank was to go under, your deposits are insured by the FDIC under The Bancorp Bank umbrella.
Jason @ Live Real Now writes Checking Account for Punk – We decided to let our 13 year old son have access to the checking account, then promptly forgot about the whole thing, until last night.
Shredding Debt @ Shredding Debt writes Paying Off Over $200,000 in Debt in the First Four Months – Last fall, there was absolutely no room in the budget. There was the constant risk of being cash flow negative from month to month. It was time to do something drastic, because bankruptcy is not an option for me. I feel morally obligated to pay everyone what I owe. I borrow money knowing the risks and that it has to be paid back.
Grand Per Month @ Grand Per Month writes How the Extra Grand Per Month Has Radically Changed My Future – Have you been pushing to make an extra grand per month lately? Whether you've succeeded in your pursuit of this goal or not, let me tell you that it's 100% worth it. My life would not be the same today if I only made my regular income from my full-time job, and I know that my future outlook on life would not look at all the same.
Penny Thots @ Penny Thots writes The Secret to Paying Hospital Bills When You're Broke – If you're typical in this big wide world, sooner or later a hospital stay will affect you, or someone you love. If you're lucky, you've got insurance to cushion the blow. If you don't, or your insurance doesn't cover everything, the hospital doesn't care. The minute your loved one's wheelchair trundles out the exit, expect a big bill shortly after. How are you going to pay it? Here's how:
Everything Finance @ Everything Finance Blog writes Types of Coverage for Business Insurance – If you own your own business, there are plenty of tasks you have–creating and producing your product, ordering supplies, marketing to customers, and paying payroll, among other things. Even though your time is precious and you likely have much to do, don't overlook business insurance.
Little House @ Little House in the Valley writes Paying Down Debt with Windfalls and Good Fortune – So far, 2013 has been a year of good fortune for me so far (knock on wood, right?) I've had a couple of unexpected jobs pop up that have allowed me to pay down some of the credit card debt I racked up last year and I'm really close to a salary increase of monumental proportions (I'll have more information on that in the next 3 weeks). I'm feeling a little, dare I say, lucky.
FMF @ Free Money Finance writes We Bought Property #2 – I've been busy on the shopping front and have purchased two 4-unit buildings.Since we closed on this property at the end of December, there are still a lot of things in flux. But here are some highlights to give you a flavor for the set-up. As promised, I will update you as time goes on and new developments occur.
Emily @ Evolving Personal Finance writes What's an Impulse Purchase? – How do you define "impulse purchase?" Does it have to do with the amount of time spent considering it, the amount of money on the line, or something else?
Jacob @ My Personal Finance Journey @ My Personal Finance Journey writes How to Avoid Being Fleeced by Contractors – This post illustrates some of the top warning signs to look for when considering a contractor and how to avoid getting scammed out of a lot of money.
Glen Craig @ Free From Broke writes ReadyForZero | Review – Pay Off and Manage Your Debt – Are you buried in debt and can't keep track of it all? Take a look at ReadyForZero which can help you manage and pay off your debt. See more in this review.
Steve @ Grocery Alerts writes Save Money with these 9 Under-Practiced Food Hacks – Already appalled at the rising food costs that we saw in 2012? 2013 promises to bring higher receipt totals still. I can help you keep a significant portion of that in your pocket – where it belongs – with these 9 under-practiced food hacks.
The Carnival of Money Pros is brought to you to by the Money Pros Team, and you can submit articles at Blogger Carnivals.