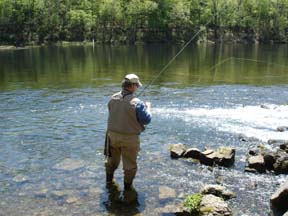 Ahhhh retirement, I'm in it and it is great.  Today, we have the fun of hosting the Carnival of Retirement.  If you would like to participate next week, be sure and enter your retirement related post at Blogger Carnivals.
Michelle @ Making Sense of Cents writes Emergency Fund or Pay off Debt? – One of the reasons why it's taking us a little bit longer to pay off my $38,000 in student loans is because I refuse to touch our emergency fund. I am an extreme worrier and am always afraid that something may happen. We have about 5 months of expenses in our emergency fund (could last a lot longer if we cut things out of our budget), and I want to keep it that way.
Marie at Family Money Values @ Family Money Values writes HOW TO GET THE BEST DEALS ON VACATION RENTALS! – Families save big bucks staying in vacation rental homes or condos, but you can save even more with these tips!
GMM @ Grad Money Matters writes How to Make More Money With a Second Job – Are you struggling to pay the bills from month to month? Are you constantly feeling like money is tight? I was recently in TJ Maxx and I overheard a phone call from a husband to his wife, wondering if they had $15 in their account so he could buy a shirt.
Jules Wilson @ Fat Guy,Skinny Wallet writes Enjoying What You Love While Living On A Budget – Living on a budget & enjoying what you love seems like an impossible task. However, with a little creativity, you can live a full life while sticking to your budget!
Michael Kitces @ Nerd's Eye View writes How Coming Health Insurance Exchanges Will Drastically Impact Career And Retirement Decisions – In just a few months, deciding where to work will no longer need to be tied to the availability of health insurance, freeing people to make job changes, start new businesses, or simply retire before age 65 Medicare eligibility, without worrying about how they'll get access to health insurance. How many would still be working where they are today if health insurance availability was guaranteed regardless of where (or whether) they worked?
Money Soldiers @ Money Soldiers writes Saving Pennies and Sanity – Olivia wanted roller skates. Henry always wanted a new Lego set. Instead of suffering pouty faces every time I said no, I decided it was time to rewrite the house's financial rules.
Robert @ The College Investor writes Does Google Fear A Breakup With Samsung? – The numbers show that the relationship between the two tech giants is profitable. But despite the obvious success, not all is well between Google and Samsung. Many tech analysts have been watching for signs of strain between the two. Google is growing leery of its partner's power. Google is used to being a shot-caller…but Samsung is getting so strong that they no longer need to answer to anyone.
Robert @ Entrepreneurship Life writes 13 Ways to be a Leader People Want to Follow – Are you a leader? Some people hold a leadership position. And, while most aspire to lead, others just lead regardless of their job title. That's because real leadership goes beyond a title.
Christine @ CouponsOnline123.com writes Dominos Coupons Online – With the kids home this summer, hanging out with friends and having a good time doesn't have to be expensive burden on your family, especially feeding the group. Check out coupons online, including ones from Dominos, Edible Arrangements, Pizza Hut, Papa Johns, Subway, and any other major retailer.
Mel @ Mel's Money writes Insuring Your Pet, Is It Worth It? – Having a pet can be very important to some people and most of us love them like family. It is our responsibility to look after our loved ones and this includes pets, but just how far should we go when it comes to protecting our furry friends?
MMD @ IRA vs 401k Central writes How Inheriting a Roth IRA Can Be a Great Tax-Advantaged Gift – One little known benefits of inheriting a Roth IRA is that you can designate it to someone after you die with little to no tax consequences
MMD @ My Money Design writes Building My Money Earning Sites – Niche Website Update Part 6 – Although the first of my money earning sites has not made it to Page 1 yet, I still have some tricks I will try to get my niche website to make some more money.
Tony @ We Only Do This Once writes Are Rich People Smarter than You? – I grew up thinking that rich people were smarter than me. It's hard to remember why I thought this way. After all, my parents didn't drill the thought into me, but school and television very well may have.
A Blinkin @ Funancials writes Pictures From Our Honeymoon: Santorini, Greece – Santorini is, arguably, the best place I have ever been. The views are impeccable. The food is amazing. The architecture is breath-taking. The friendliness of the people is incomparable.
Evan @ My Journey to Millions writes Updating and Tweaking the Parameters of My Dividend Watch List 2013 – For the next month or two I will be looking at the following stocks hoping some come near their 52 week low:
Jeremy @ My Financial Road writes How Much Does A Dog Cost – The true cost of dog ownership.
Bank Free Credit @ Bank Free Credit writes 8 Ways to Score Free Kindle Books – Want to have a respectable library of e-books for your mobile reading device but don't have the cash to finance it? Let's look at a few different ways you can get free e-books for your Kindle app.
Ryan @ Cash Money Life writes Why Pinching Pennies Won't Make You Rich – Penny pinching isn't enough to make you rich. Saving money and spending less helps, but you need to earn more money and invest to grow wealth.
SFB @ Simple Finance Blog writes Leasing vs Buying a Car: Things to Consider – Chances are that you are looking for a new vehicle and must be speculating as to whether leasing or buying a car would be the best option.
JP @ My Family Finances writes Switching Energy Providers: Top Tips for an Accurate Quote – Whether you're moving premises or would like to switch energy providers for a more affordable monthly bill, an accurate quote is imperative.
Luke @ Learn Bonds writes 12 Bonds With Attractive Yields and Maturities – Points to consider when seeking out high yield individual bonds or corporate bonds.
Roger the Amateur Financier @ The Amateur Financier writes Learning to Invest in Stocks with Virtual Investing – A discussion of virtual investing, and you can use it to practice stock trading and potentially earn some prizes from doing so successfully.
CAPI @ Creating a Passive Income writes 10 Small Business Horrors (And How to Avoid Them) – Starting a small business means a lots of planning. It's great for your passive income, but there are pitfalls you'll face. Read here to learn about them.
Kyle @ The Penny Hoarder writes 5 Tips to Save Money Online – With the cost of everything rising, more people have taken to online shopping due to the higher selection in not only things to buy, but where to buy them from. Previously, with high streets, you were stuck paying the premium for items that were only sold in that one store – now, you have competition,
Don @ MoneySmartGuides writes Trying to Strike it Rich? You May Want to Think Twice – Do you have dreams where you strike it rich? You might want to think twice.
Wayne @ Young Family Finance writes The Basics of Bankruptcy – Sometimes filing for bankruptcy is your only option. Read here for the pros and cons of filing for bankruptcy for your finances and family.
Maria @ The Money Principle writes What is crowdfunding? – Crowdfunding is a way to raise finance to transform your creative ideas into successful products. This article explains how to make most of crowdfunding.
Crystal @ Married (with Debt) writes The Changing Face of the Family Breadwinner – More American women than ever before are the breadwinner for their families. I just became one of them. So how's my husband handling it?
Brent @ PersonalFinance-Tips writes Ethical Ways to Use Social Media in the HR Department – Today employees are frequently hired and fired based on social media research done by an employer. In fact, many employers make demands that employees do not discuss their employer in a negative light on social media from Facebook to Twitter. But recent legislation has said that such restrictions are illegal.
Tushar @ Start Investing Money writes 3 Good Reasons to Review Your Investments on a Regular Basis – Whatever investments you have – from simple savings accounts to complex stocks, shares and property investments – it is important to review them regularly. As most people are aware, life has a habit of changing on a dime.
Irfan @ Everything About Investment writes Stock Market Investing Myths – Investing in stock market is a great way for anyone to make money without the usual overheads and headaches of owning and running a firm or a company. However, to invest in stock market one needs a certain amount of knowledge, skills and proper information. Without proper information or wrong information and lack of discipline many people especially newbies who enter the market with lack of knowledge lose a lot of money. The following are the stock market investing myths that people needs to be
krantcents @ KrantCents writes Road to Riches! – Road to Riches can be a bumpy ride! Maybe you had a paper route, lemonade stand, sold Girl Scout cookies or some other money making activity as a kid. If you had an early interest in making money, you probably are likely to start a business.
Matt Becker @ Mom and Dad Money writes Why Whole Life Insurance is a Bad Investment – Whole life insurance is often sold to young people as an investment. Here I talk about the reasons why whole life is a bad investment and some of the better alternatives available to you.
Minimalist @ Minimalist Finance writes Should You Take Out A Loan? – Should You Take Out A Loan? has been published on Minimalist FinanceOften, financial experts and advisors will warn against taking out loans, because they can be high in interest and cost you more in the long run.
MR @ Money Reasons writes Life is more than cartoons and crayons – Life is more than cartoons and crayons, but how do I teach my kids that? This is me trying to figure it out!
CF @ The Outlier Model writes What makes a great neighbourhood – Living in a great neighbourhood is important to us. Recently, a number of Vancouver neighbourhoods hosted 'Car Free Day' to celebrate local business and a sustainable way of living.
Jon Haver @ Pay My Student Loans writes How To Receive Money From Lenders – Generally speaking, a federally subsidized or unsubsidized loan or private loan can be sent directly to the student, or sent to the student's school to be put in their account.
Kanwal @ Simply Investing writes Tesla's Stock Rises 457%, Should You Buy Some Now? – Is the company consistently profitable? Here I look for companies that have a long-term track record of increasing EPS (Earnings per Share). I normally look for a 10 year solid track record.
John @ OurInsuranceCanada.com writes Whole Life Insurance Quotes – Whole Life Insurance policies can also be a handy way to pay a future inheritance tax bill. If you have a significant estate it could be used to pay your inheritance tax bill before it can be passed on to your beneficiaries.
Adam @ Money Bulldog writes Investing for Beginners ~ In the Beginning – So many people have thought about venturing into the world of investing but they just don't know where to start. Check out our beginners guide and you will be placing your first trade tomorrow.
Adam @ Money Rebound writes Building an Emergency Fund in 3 Easy Steps – Many personal finance experts tout emergency funds as the first step towards reaching true financial independence. Find out how to start building yours today.
Ross @ Wallet Hub writes How credit scores work? – What your credit score is, and how credit scoring works.
Miss T. @ Prairie Eco Thrifter writes The Green Option That Saves You Money: Paper Magazines Vs. Digital – With the advent of laptop computers, smart phones, tablets and ereaders, the paper and ink versions of our popular magazines may soon be a thing of the past. What is the greener option – paper magazines or online? Can the green option save you money as well as the environment?
Amanda L Grossman @ Frugal Confessions writes Prepare Yourself for a Furlough – I know several people who have either been furloughed over the last several years, or are about to enter a period of furlough at their current employer.
SBB @ Simple Budget Blog writes Questions You Should Ask Yourself When Budgeting – Need help with budgeting your own finances? Read here for the questions you should ask yourself when dividing money into your budget categories.
Penny Thots @ Penny Thots writes Understanding the Lottery – Just remember to have fun when playing the lottery. The odds aren't in your favor to win, but we can all dream right? Dismiss the "facts" you hear every talk about your odds and playing certain numbers. It's completely random. The only guarantee when it comes to the lottery is that if you don't play you can't win
Little House @ Little House in the Valley writes Tiny House Living – We need to think creatively if we really want to own a house without a mortgage…and that's where tiny and small houses are a possible solution.
Mike @ Personal Finance Journey writes 5 Signs you dont control your money it controls you – 5 Easy ways to identify whether you control your money or you let it control you. Challenging your perceptions of getting your money to achieve your goals.
Tushar @ Finance TUBE writes What's Really Stopping Banks from Lending to UK Small Businesses? –   The Treasury's Funding for Lending Scheme, initiated in 2012, was supposed to give banks motivation, in the form of low-interest Bank of England loans, to pass credit on to small businesses.
Crystal @ Budgeting in the Fun Stuff writes Free Online Time-Killers – If you're like me, then from time to time you have found yourself bored and looking for a distraction. Here are some free online time killers.
Chris Topher @ This That and The MBA writes Nuts and Bolts of the Junior ISA – Saving for your children's future has never been more important. With the increase in tuition fees hitting this year's freshers, the cost of University in the future is starting to become clear.
Dollar @ Easy Extra Dollar writes http://easyextradollar.com/make-money-online/home-based-business-will-help-you-figure-out-and-make-a-huge-of-money-quickly/ – Perform queries for online discussions and feedback regarding your business's product, then integrate the information you've discovered into new techniques for your internet marketing techniques. This will help you connect with your customer in their own language.
ETZ25 @ Entertainment Timez writes Why I Think AIG Still Makes Sense – This article is about the reasons that I think that AIG still makes sense as an investment. I especially believe that it has a lot more upside to swing up to!
Corey @ 20s Finances writes Traits of a Successful Investor – The world's most famous investors share many traits, commonalities which make them legends in the world of capital allocation.
Investor Junkie @ Investor Junkie writes One Way to Avoid a 4th of July Bond Hangover – In case you missed the entire point of this article, most bond funds lose money when interest rates rise. But, there are bond funds that make money when interest rates rise. Wait, what?
Daisy @ Suburban Finance writes Should You Spend Money On Outsourcing Your Chores? – An article on whether or not you should outsource the chores in your lief
IMB @ Investing Money writes A Time for Caution – The average American has only recovered 45% of the monies lost in the Great Recession. Read here for how this and other economic problems affect you.
LaTisha @ Young Finances writes Do You Really Need a Credit Card? – Are you sure that a credit card is necessary for you to get through life? Here are some alternatives to credit cards that would be useful for a college student.
Hank @ Money Q&A writes Five Tips For New Home Buyers – With rent prices going higher and higher all renters are going to reach a point where enough is enough.
Daniel @ Sweating the Big Stuff writes How To Be An Extreme Couponer Without Spending Time – Extreme couponing isn't for me. Enter Savings Angel, which brings the coupons to you with no effort.
Jon @ Novel Investor writes Building An Investment Checklist – An investment checklist forces you to stay in your comfort zone, stick to your guidelines, and make methodical thought out investment decisions.
John S @ Frugal Rules writes Things I Would Never Do: Raid My 401k to Buy Property – There is an increasing number of investors taking out loans on their 401k accounts in order to buy investment property. While diversification of investments is key, the inherent risk may not be enough to offset the potential gain. This is also not to mention the fact of the possible tax implications and loss of hard earned retirement savings.
Debt Guru @ Debt Free Blog writes Finance Tips from the Experts: Some Extra Financial Advice – Investing is a frightening task. A mistake can lead to long term finance problems. Here are tips and tricks to inherit from finance experts and economists.
Mr.CBB @ Canadian Budget Binder writes How we quit comparing financial numbers – Some people like knowing what their friends financial numbers are and other's don't. Are jealousy and envy one in the same? When you focus too much on what you don't have you will continue not having anything at all or that you desire in life.
Ted Jenkin @ Your Smart Money Moves writes Is It Time To Call Mr. Handyman? – Find out key smart money moves to make when considering when to hire a handyman to fix small household appliances to keep your personal finances in order!
Mr. Frenzy @ Frenzied Finances writes City Living: How to Live Cheaply in a Big City – Living in a city, you have only minutes for worrying about how many cents you saved. Read here for tips on budgeting your finances for life in the big city.
Dividend Growth Investor @ Dividend Growth Investor writes Dividend income is more stable than capital gains – Dividend income has remained more stable than capital gains. Since 1977, the dividend income for S&P 500 has experienced declines in only 4 out of 34 years. As a result, it is no surprise that the predictable nature of dividend payment amounts is appealing to investors in retirement.
Suba @ Broke Professionals writes How to Deal with a Work Place Bully – In recent years, there has been a lot of media attention on childhood bullying. Well, what about the work place? Read my advice on how to deal with them too
BARBARA FRIEDBERG @ Barbara Friedberg Personal Finance writes HOW I LEARNED ABOUT THE STOCK MARKET – Learn how saving, stock market investing, index funds, & staying the course builds wealth.
Jacob @ AllPersonalFinance writes How to Save Money Shopping Online – With a growing number of people choosing to shop online in favour of trawling the high streets, there are numerous ways in which you can save money as well as time. The Internet offers a multitude of money-saving methods; you just have to look in the right places: Coupon Codes Signing up for mailing lists …
Jason Hull @ Hull Financial Planning writes When to Pay for Health Costs Out of Pocket Rather Than With Your HSA – If you have a HDHP and a HSA, you may not want to use your HSA for medical expense reimbursement. This article examines when it's worthwhile to pay out-of-pocket for your medical costs. After all, a HSA, if properly used, can be an additional retirement account.
Anton Ivanov @ Dreams Cash True writes What Factors Affect Your Retirement Plan? – While planning for retirement is similar to setting other financial goals, there are several unique factors to consider. A good retirement plan should take into account your desired retirement income, any expected pension or benefits payments and your desired retirement age.
Roger Wohlner @ The Chicago Financial Planner writes Are Retirement Rules of Thumb Useful? – Are retirement rules of thumb such as the 4% rule surrounding sustainable retirement withdrawal rates and the 75% rule that address the percentage of your working income that you may need to replace in retirement valuable retirement planning tools?
Gary @ Gajizmo writes What Questions To Ask In An Interview? – With millions of new graduates flooding the job market as well as millions of already unemployed Americans, it is important that you take advantage of every part of the interview process when demonstrating you are the best candidate. While most interviewees begin to relax during the end of the interview, knowing what questions to ask your interview may just give you a leg-up on the competition.
Steve @ 2014 Taxes writes Apple Boss Defends Company's Tax Strategy – It is somewhat of a growing trend to see the tax strategies of major multinational companies, as well as wealthy individuals, being brought into question.
SB @ One Cent at a Time writes Why your Neighbor is Richer than You – This article lists 5 reasons your neighbor is richer than you. Which include they earning more money, they are good at budgeting, they are well educated, they earn extra money on side. There are few reason he or she is richer than you are.
Carnival created and managed by:  www.carnivalofretirement.com