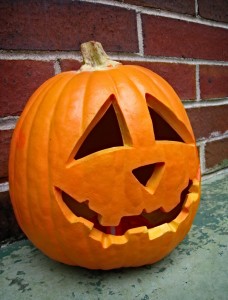 Today we have the pleasure of hosting the carnival of financial planning.  Lots of great reads.  Hope your Halloween is (was) safe and fun!
You might also want to check out a few of my current favorite blogs:
BUDGETING AND ECONOMICS
Hank @ Money Q&A writes Things To Remember When Setting Up Your Business – There are a few important things to remember when setting up your business. Some of the main ones are listed here to help you get started in setting up your business.
Roger the Amateur Financier @ The Amateur Financier writes Breaking Into Business When You're Broke – A guide for helping you get into businesswhen you have no money available to fund your business, including do-it-yourself, work from home, and crowdfunding.
Pauline @ Reach Financial Independence writes Why Keeping up with the Neighbors is a Bad Financial Idea – This post will show you why keeping up with the neighbors is a bad financial Idea.
Jacob @ My Personal Finance Journey writes Should You Start A Family In Your Mid 20′s? – Is starting a family in your mid 20's a good idea?
Oscar @ Money is the Root writes College Life: On-Campus Dorms versus Commuting from Home – Now is the time to go through the pros and cons of each option so you can decide what would work best for you.
Danielle @ Saving Without a Budget writes Are You Going to be Able to Retire Some Day? – According to financial services company HSBC, almost 20% of all Americans surveyed by them recently believe that they will never be able to retire and will keep working until the day they die.
Amy @ Money Mishaps writes Airline Fees That Might Actually Be Worth Paying For – While most people are loathe to pay anything extra when traveling by plane, especially considering that it is so darned expensive already, there are actually a few extras that might be worth paying for.
Hadley @ Epic Finances writes Five Steps to Help you Understand the Bond Market – One of the hardest things to understand for newcomers to the holy trinity of investing (cash, stocks and bonds) are the basic rules and the relatively intricate nuances that all three hold.
Lily @ Paying Debt Down writes The Best Car Price Negotiation Tips – The average person absolutely dreads purchasing a new car for one simple reason; negotiating for the price. Successfully negotiating an excellent price on a new car entails some research, commitment, the right attitude and more than a little bit of patience.
Katie @ IRA Basics writes What Happens to Debt When You Die? – Now we do not want to sound morbid but it is a fact of life that none of us are getting any younger and one day we will meet our maker. But what happens if we meet an untimely end while we have still got debts outstanding?
Marissa @ Finance Triggers writes Cheap Places to Travel this Fall – With summer winding to an end, there is no better time to take advantage of cheap travel rates. Hotels, airlines, and other players in the travel industry are feeling the post-Summer slump and are looking for ways to encourage travel. Here are a few venues to explore when looking for some extra savings on your fall travels.
Buck @ Buck Inspire writes Missed Opportunities Are Not Losses Or Failures, Baby! – Last week in Las Vegas, I did more than just hotel hopping. Late one night or early one morning, depending on how you look at it, I moseyed up to a blackjack table. Since I am a high roller, the table minimum was five dollars.
Holly @ Club Thrifty writes Being Unemployed Sucks: What I Learned – For those of you who may not know, I attempted a career in the insurance and financial sales industry…and failed miserably. Although my intentions were good, I hated it.
Larry @ KrantCents writes Why No One Cares What You Think about Investment Plan (and How to Stop Being so Freaking Boring) – Extreme retirement is a term used by financial gurus and is a technique used to catch up when you have started saving at a later time in your life.
Alexa @ Single Moms Income writes Why This Penny Pincher Just Spent $600 On an Online Course – I have a confession, albeit a good one. I just spent $600 on an online course.
Sustainable PF @ Sustainable Personal Finance writes Adopting Minimalist Principles to Save Money and Live Sustainability – Congratulations! You have just finished paying for a wedding, which means you just spent the equivalent of a home down payment or a year of college on a single day. Now that the wedding's all taken care of, your major expenses are over, right?
Jason @ The Money Makers writes Healthcare.gov: Is this failure a warning of what's to come? – The official launch of online registration for government healthcare has been rife with disastrous glitches from the very beginning.
Christopher @ This That and The MBA writes Five Ways to Wreck Your Budget – Paychecks never seem to go as far as you think they should and your piggy bank is looking pretty empty these days. Some of the choices you make every day could be hurting you financially. By identifying the extraneous items you're spending money on and eliminating those purchases, you can make a significant difference to your finances over the course of a few months or a year.
Little House @ Little House in the Valley writes Last Minute Halloween Costumes for Less – I've figured out how to gather together enough bits and pieces from my closet, Goodwill, plus a little creativity and throw together a few easy Halloween costumes. Here is a list of last-minute outfits I've worn over the past few years that are easy and cheap to put together:
CAREER AND INCOME
CAPI @ Creating a Passive Income writes Getting The Job: How to Boost Your Resume – Your resume is the key to unlock the door to opportunity. In order to unlock the door you need the right key.
Cindy @ MidLife Finance writes Helping Your Kid Through College – Another Approach – Don't fund your children's education until you're sure that they're taking it as seriously as you do.
Pauline @ Make Money Your Way writes Make money renting your car or vehicle – This post will show you on how to make money by renting your car or vehicle.
Robert @ Kids Ain't Cheap writes College Student Debt in America – In order to figure out where we are headed, Consolidated Credit has looked at where we have been. They've created this informative infographic to show a generational look at college tuition and debt, from our grandparents in the 1940s to the future generation. Unfortunately, the numbers are very alarming, especially for current and recent college grads.
Adam @ Money Rebound writes The Things Lying Around Your House That Are Worth Money – Making easy money by selling the cluttter in your house right now.
Dollar @ Easy Extra Dollar writes Make Money Online With Work At Home Jobs – Landing a work at home job isn't all that easy. It is going to take a little research and work to find the perfect legitimate job. Initially, you will need to understand the types of jobs from home that are available, along with the job listings.
DEBT AND CREDIT
Lauren @ L Bee and the Money Tree writes Anniversaries on a Budget – A few ideas on how to have an awesome yet moderately priced anniversary celebration.
Debt Guru @ Debt Free Blog writes The Rough Patch: Loan Alternatives in Tricky Times – Times are tough now – it's a good idea to look into loan alternatives, so what are your options? Read here for tips on how to find loan alternatives.
Anton Ivanov @ Dreams Cash True writes Credit Sesame Review – Free Credit Score & Other Credit Tools – Access your credit score, credit monitoring and other great tools for free. Check out the full list of features in my Credit Sesame review.
Jerry @ AutoFoundry writes Should You Use a HELOC to Buy a Car? – You can use a home equity line of credit to purchase a car, but you really need to ask yourself whether it's a good idea.
Simon @ Modest Money writes Build your Credit in College – Establishing credit is one of the most important things you will ever do in your life. It aids you in receiving good loans from your bank, and shows others that you are financially responsible and dependable.
INVESTING AND SAVING
Jester @ The Ultimate Juggle writes Home Financial Education Tips For Raising Kids – This is a list of 4 ways that I'm teaching my kids how to handle and manage money. So far, it has been very successful.
Lindy @ Minting Nickels writes Online Casino Taboos You Should Break – When in a difficult financial situation, there are some activities that are considered inappropriate – almost a 'taboo' – in the eyes of society.
Tushar Mathur @ Everything Finance writes 5 Secrets of Successful Savers – Are you a saver or a spender? You might think the preference to be a saver or spender is hard wired from the time you're born, but there are actually seve
Minimalist @ Minimalist Finance writes How Sleeping Well Can Help Your Finances – Sleep is a very important aspect of our lives. Whether or not we have a good night's sleep can determine our performance at work, our cognitive ability, and even the choices we make about food. Without a good night's sleep, it's difficult to focus and to stay motivated.
Michelle @ The Shop My Closet Project writes Personal Finance Blogger Hell-Never achieving my financial goals – There is a blog that I read from time to time and have read for the past year or so. Each time I check out a post, I'm hoping and praying that things have begun to turn around for this blogger. They never seem to. About six months ago I began to notice something-they were still at the point where they had started when they had begun writing the blog a number of years ago.
Cat Alford @ Budget Blonde writes How to Handle Winning the Lottery or Any Financial Windfall – There are right ways and wrong ways to handle winning the lottery or getting a huge inheritance check. See the steps you should take if you're the lucky one!
SFB @ Simple Finance Blog writes How To Survive Office Politics – Everyone in an office environment is most likely to experience office politics in some form or the other.
Mr. Frenzy @ Frenzied Finances writes Freebies: 10 Ways to Get Free Stuff Online – Nothing's better than free! Especially from the convenience of our computers. Read here for tips on where to find online freebies and get some free stuff!
Maria @ The Money Principle writes Salary Guides: a useful tool for employees and employers – Salary guides are useful tools for both emploees and employers; for now these are produced for 'the professions'.
ETZ25 @ Entertainment Timez writes Thoughts on a Dividend Stream For Entertainment – I hash out my plan of attack for the future dividend stream for entertainment.
IMB @ Investing Money writes Investing in ETFs for High Dividend Yields – ETFs are similar to mutual funds but offer several advantages. Read here for more information on investing in ETFs and its rising relevance.
Mike @ Personal Finance Journey writes One Man's Trash is Another Man's Treasure – Did you know how easy it is to make extra cash by selling items you no longer use? Simple ways to make this happen.
Chad @ The Stock Market and I writes Know When to Fold 'Em – A look at how a psychological factor can influence decision making around your investments
Jacob @ Cash Cow Couple writes American Express High Yield Savings Account Review – If you're tired of earning zero interest from your checking account, check out this American Express High Yield Savings Account Review for a better option.
JC @ Passive-Income-Pursuit writes 2013 Goals – 3rd Quarter Update – I'm a firm believer in setting measurable goals if you want to make a change in your life, especially when it comes to your finances. Setting goals allows you to see where you stand and lets you develop a plan on how to get to where you want to be. In this post I take a look at how I've progressed on my goals for 2013. Lots to like and still some left to achieve.
Adam @ Money Bulldog writes 4 of the Worst Investments You Could Make – Investments are indeed a big deal to most people, choosing the right ones early on can make a huge difference in your life.
saverspender @ Save. Spend. Splurge. writes How does a 30-year old only earning $20,000 a year have $300,000 saved? – How does a 30-year old only earning $20,000 a year have $300,000 saved?
RISK MANAGEMENT AND INSURANCE
Justin @ Root of Good @ Root of Good writes Be Your Own Insurance Company – Justin at Root of Good explains how to take on a large number of small risks throughout one's financial life in order to cut out wasteful spending on unnecessary insurance.
REAL ESTATE AND PROPERTY
Crystal @ Married (with Debt) writes My Parents versus Me – I have come to realize, as I was wrapping up my mother's estate, that my parents probably were not the best money managers.
RETIREMENT AND TAXATION
Tushar @ Earn More and Save writes 3 Steps for Maxing Out Your Roth IRA in Record Time – If you hope to one day retire you need to start saving now. And a Roth IRA is a perfect place to stash those retirement savings. The withdrawals you take from your Roth IRA during retirement are tax free since the money you are contributing has already been taxed.
Jon @ Novel Investor writes Year End Tax Tips For 2013 – The end of the year is a great time to start your tax planning. Get a head start on your tax savings with these year end tax tips.