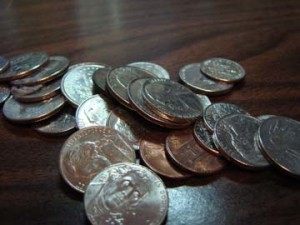 Teaching the next generation to successfully handle money and personal finances is normally a family responsibility. Although parents bear much of the burden to teach, train and model good personal finance, extended family members can also contribute.
Although my grown children do very well in the personal finance arena, they learned from us by osmosis, without any special or formal training by my spouse or I. When they presented me with grandchildren, I vowed that I would take an active part in teaching financial literacy to them.
As a result, I started a one week 'Grandma Rie's Money Camp' in 2011 and held our third annual one this year. In my last post on Money Camp, I gave you information on what we did and used with more of the money concepts covered in this year's camp – Earning and saving.
Today, I will give you information on what we did and used with remaining concepts. Continue reading →