Teaching children about money and the values that surround it is an important, but often neglected parental duty.  I've written several stories aimed at children that attempt to convey the money messages I've learned and want my grandchildren to assimilate.
I've labelled them Financial Fables.  My Granddaughter's favorites are the ones about horses.  She is 7 and has been nuts for horses for 2 years already!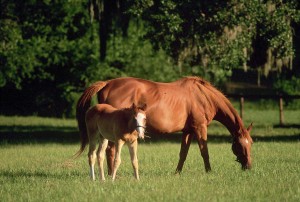 At her request, I've converted the Whinny series stories (there are currently 3 and more in the works) to PDF style books and am offering Book 1 – Whinny Makes a Change to you free if you sign up for my Family Money Values Newsletter.
The PDF versions of the stories are expanded a bit with additional pictures.  I've recently discovered that (if downloaded to your PC), the PDF software can read the story aloud for you!  I haven't, however, found a way for that to happen when viewing a PDF online, so if you know a way to make that happen, please drop me a note!
Long story, short, sign up for the newsletter and get this PDF book free (limited time offer).  Sign up by following this link, then confirming the signup by following the link in the email my newsletter will send to you.
I hope you enjoy – and thanks.